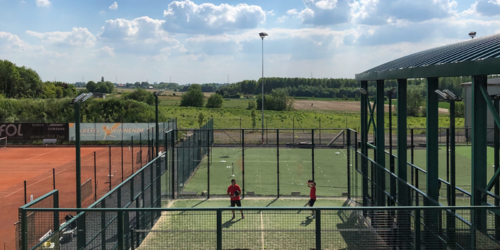 Op zaterdag 19/06 en zondag 20/06 organiseren we bij Thermae Sports Merchtem een padel meet & greet zodat de padelfanaten onder ons elkaar (beter) kunnen leren kennen. Een ideaal moment om nieuwe mensen en potentiële tegenspelers te ontmoeten!
---
Read the entire article
Dat weekend (zaterdagavond vanaf 17 uur en zondagmiddag) zal je ook kunnen genieten van een lekker bord pasta om je honger te stillen.
DAGINDELING
ZATERDAG 19/06
Padelontmoeting tussen alle niveau's, doorlopend van 12 uur tot 19 uur.
ZONDAG 20/06
Padelmatchen per niveau:
- 10 - 12 uur à P100 (24 plaatsen)
- 12 - 14 uur à P200 – P300 (24 plaatsen)
- 14 - 16 uur à P500 en meer (24 plaatsen)
PASTA
- Spaghetti Bolognaise
- Pasta veggie
- Spaghetti Carbonara
- Pastasalade met tonijn (koud)
Deelname voor de padel is gratis, maar individueel inschrijven is verplicht. Dit kan aan de balie van de club, telefonisch (023054304) of via mail. Om te blijven eten vragen we ook om op voorhand te reserveren en eventueel al een keuze door te geven. Ook mensen die niet deelnemen aan de padel meet & greet zijn uiteraard welkom om te komen eten!
Hopelijk tot dan,
Het team van Thermae Sports Merchtem
---
These messages are definitely worth a quick read!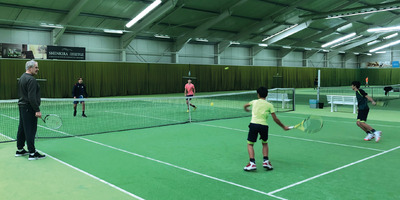 From Monday 27/12 to Thursday 30/12, our coach Arnaud organizes a tennis workshop for teenagers.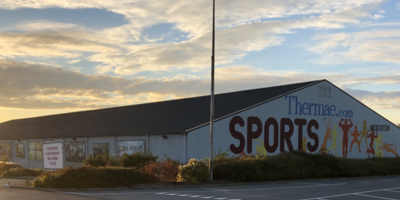 Dear members,
From Monday, November 1, the Covid Safe Ticket will be mandatory in our restaurant and fitness (including group classes). For all other activities such as tennis, padel, swimming pool and wellness the Covid Safe Ticket is not required.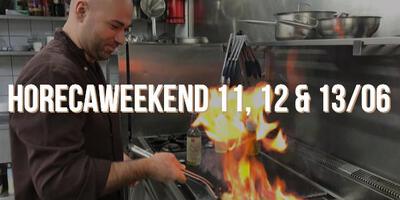 Om de heropening van de horeca te vieren organiseert Thermae Sports Merchtem op een weekendje lekker eten voor zowel leden als niet-leden!