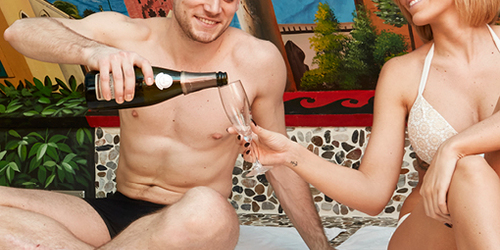 - Promo
Private sauna promotions
- Promo
As our public thermal baths will be reopened as from June 9, it is back to normal for our private saunas! From then on you can enjoy private sauna Zen or Lagoon at Thermae Boetfort and Cleopatra or Yasmine at Thermae Grimbergen. To celebrate, we have a summer action in store for you!
UPDATE: On June 9, our public baths reopen to everyone! Booking in advance is mandatory. Book your spot in our public spa or private sauna online and avoid being on hold on the telephone!
Good news! There is no longer a time limit for a visit to our public baths, so you can stay as long as you want and use all the facilities (sauna, steam bath, jacuzzi, swimming pool) again. Massages, facial and body treatments are also allowed and our hotel is open again every day of the week. Treatments, packages and overnight stays must be booked by telephone on +32 (0)2 759 81 96.
Read all new developments and current measures on our Covid-19 info page. There you will also find an answer to your questions about renewing gift vouchers and we will give you some more information about the birthday promotion.
If you still have questions, mail to info@thermae.com and we will answer you as soon as possible. The response time may currently be slightly longer than you are used to from us, thank you for your understanding.
Take care of yourself and each other, hope to see you soon!