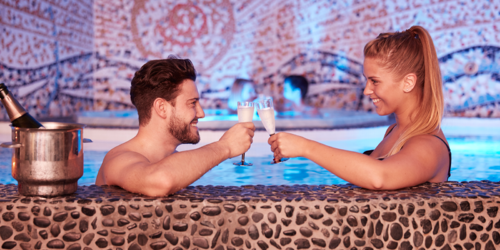 - General
Our private saunas and the hotel are open
- General
Thermae Boetfort partially reopens its doors! From now on you can stay in our hotel and relax in our private saunas.
Closure due to Covid-19 measures
From Friday, April 2, you can relax in all comfort again at Thermae Boetfort! The Thermae Boetfort Hotel and the private saunas are open. Moreover, we temporarily rent out the bathing suit area as a particularly extensive private sauna. And we also converted the nude area into two private saunas. Also at Thermae Grimbergen, the hotel and private saunas have opened and no less than three additional private saunas have been created. The public baths are still closed for the time being and massages/treatments are also not possible at the moment.
For reservations call +32 (0)2 759 81 96 or book quickly and easily online!
Closure due to Covid-19 measures
Read all new development and current measures on our Covid-19 info page.
If you still have questions, mail to info@thermae.com and we will answer you as soon as possible. The response time may currently be slightly longer than you are used to from us, thank you for your understanding.
Take care of yourself and each other, hope to see you soon!