Team building, sports days, meetings
The extensive offer of fitness activities, group lessons, tennis, and wellness, combined with the extended hospitality facilities and our new conference room are ideal for the organisation of meetings, team building or sports days. Every request will be customised and groomed to perfection!
Request an offer
Would you like to know more about our possibilities for meetings, sports days, or team building options? Send an e-mail to thermaesports-incentives@thermae.com for a customised offer.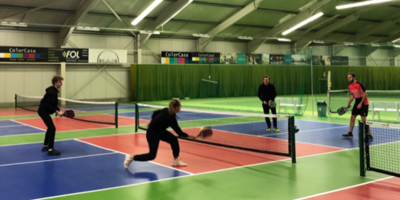 Morning
Planning a morning out with colleagues or friends? Then we would like to suggest the following programmes. You can choose the activities yourself from our wide range of racket sports and group lessons.
1) Breakfast + two activities
2) Two activities + lunch
3) Breakfast + two activities + lunch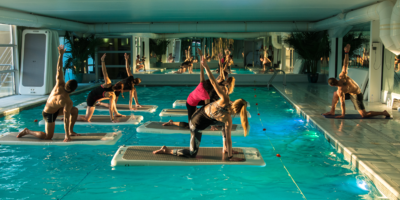 Afternoon
Looking for a sportive afternoon together with colleagues or friends? That is also possible at Thermae Sports! You can choose between the programmes below. You and your fellow participants choose the activities. The range of activities is very extensive!
1) Lunch + two activities
2) Two activities + dinner
3) Lunch + two activities + dinner
Full day
If you and your team want to get away for a full day, you can also spend a fully organised day at our club. With the many activities we offer, there is something for everyone!
Breakfast
+ Two activities
+ Lunch
+ Two activities
+ Dinner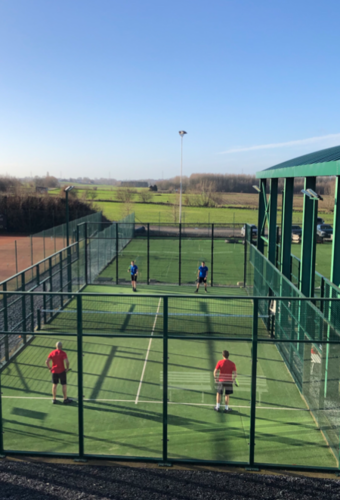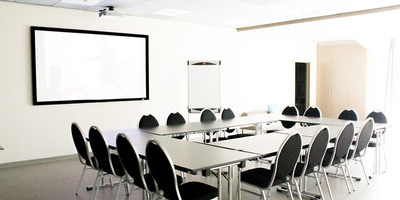 MEETING ROOMS
The place for all your meetings
Thermae Sports' spacious meeting room can accommodate groups of up to 50 people and has all the necessary comforts. The small meeting room is ideal for a brainstorming session or "small-group meeting" where interaction between the various participants is essential thanks to the arrangement around one long table. You can arrange the layout of the rooms to suit the character of your meeting. Whether you want to give a presentation or simply put your heads together, everything is possible here!
Specific features
Large meeting room:
In U-arrangement max. 25 people
In theatre configuration up to 50 people
Short-throw projector with 2.5m diagonal projection
Bose microphone and professional sound system
Small meeting room:
Both meeting rooms feature:
Wireless internet, network and power connections
Air conditioning
Flipchart and accessories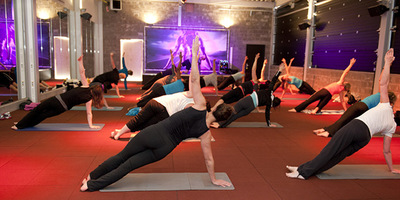 MULIT-PURPOSE ROOMS
For sports days and teambuildings
Besides the meeting room, we have several other facilities at Thermae Sports. These include our four studios next to the fitness room. These spaces lend themselves perfectly to the organisation of sports days and teambuildings!
Specific features
Available rooms: Cross Studio, Body Studio, Cycling Studio and Zen Studio
Various stages
Fun colour lighting
Mirror walls
Wireless Internet
Professional music systems
Huge range of sports equipment
Customised incentives
Do your employees deserve a bonus? At Thermae Sports we offer diverse and sportive custom-made incentives. Our wide range of facilities offers countless possibilities!
Fiscally interesting for your company
Sports cheques are an exempted income for employees.
Team building is fully deductible once every year.