Movement therapy
At Thermae Sports Merchtem, our main objective is to help you to feel good. Therefore the club has now joined forces with an experienced osteopath. Whether you're struggling with a sports-related injury or something else, she will gladly help you get back on track!
Everyone is welcome!
Both members and non-members can make an appointment with the osteopath. Non-members will also have the opportunity to enjoy all the facilities the club has to offer.
Osteopathic Practice Jacqueline de Jong
Starting 1 April 2017, Thermae Sports Merchtem offers you the possibility of booking a consultation with osteopath Jacqueline de Jong.
What exactly is osteopathy?
Osteopathy is a treatment of the entire body, from head to toe. Different ailments such as restricted mobility of the joints, bones, muscles, ligaments, tendons, and fascia can cause an imbalance of the body. It is the osteopath's task to restore the balance by using manual examination and treatment methods. Our osteopath does not make use of any equipment, just her skills and her experienced hands. An osteopath restores normal movement so that the natural defence mechanisms of the body can go back to doing their work.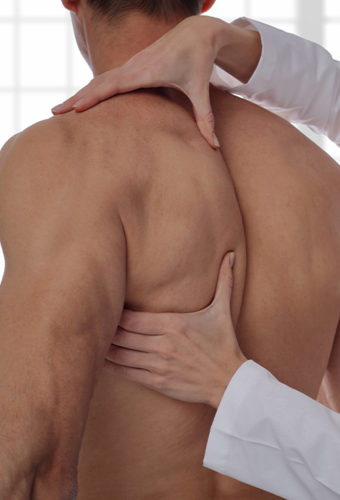 Which problems are treated?
Back pain
Neck pain
Sleeping problems
Poor blood circulation (for example 'heavy legs')
Sprains
Tendon infections
Constipation
…
Jacqueline uses different methods, always taking the patient into account. Some prefer a somewhat more gentle approach, but cracking is absolutely possible too!
Persons of all ages are welcome at her practice.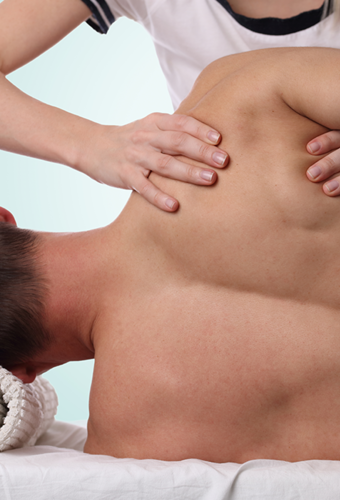 Make an appointment? Please send a text message after 13h00 or call 0495 47 57 13. Jacqueline works very flexible hours.
Cancel an appointment? No problem, but you are required to do so at least 24 hours in advance.
Before or after your session, you can make use of all of the club's facilities.