You are not alone
Because supporting you is key to us, you can take a seat with one of our certified coaches immediately after your registration. Your goals and medical background are analysed, on the basis of which your coach will draft a customised programme for you that you can execute independently in the fitness. Naturally, this programme is completely free of obligations. The coaches will follow up with you every 6 weeks to evaluate your progress and change your programme if necessary. Still have questions in the meantime? No worries! You can always approach the present fitness coach. He will do the best he can to help you.
Coach Joren
Education:
Master Physical Education & Movement Sciences (KULeuven)
Fitness instructor B
Lifeguard
Specialization:
Calisthenics is a discipline in which you train with your own body weight. It is a combination of gymnastics and strength training in which everything revolves around body control and management. Through various exercises, we improve our strength, endurance and coordination. I have been practising and teaching this sport for more than 6 years.

I have always been sporty since I was a child. As a child, I played tennis, football, athletics and fitness. Because of my interest in sports, I chose the Master Physical Education and Movement Sciences. This way, I can turn my passion into my profession and guide people to their sporting goals.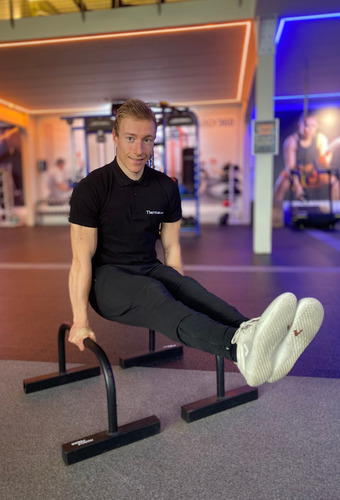 Coach Maxime
Education:
Bachelor sport coaching & personal training (Leonardo Da Vinci college)
Bachelor specialization in fitness preparation and training for athletes (Francisco Ferrer college)
Specialization:
Functional training and conditioning training
Sports are a big part of my life. Both team sports (like soccer) and individual training (fitness), are completely my thing. On a professional level, functional training is my specialization. Functional training is a form of fitness where the emphasis is on performing functional movements. In other words, movements that are part of your daily life. I also like to help the more experienced athletes to stay sharp by means of conditioning training.
My goal? To make people feel better and help them achieve their goals!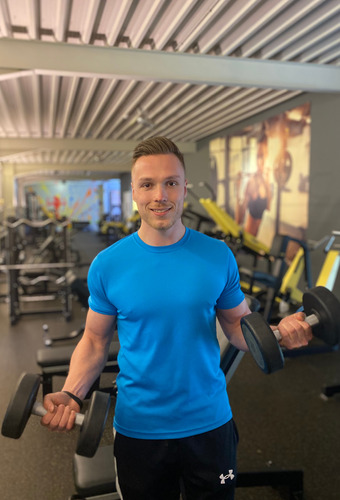 Coach Mathieu
Opleiding:
Bachelor Lichamelijke Opvoeding en Bewegingsrecreatie (HUB)
Postgraduaat: Functional Training (Functional Training Academy)
Fitness instructeur B (Vlaamse Trainer School)
Hoger Redder (Vlaamse Trainer School)
Triggerpoint coach level 2 (Triggerpoint Academy)
Les Mills instructor: Grit series, Sprint & Core (Les Mills Nederland)
Specialisatie:
Functional training
HIIT training
Mens sana in corpore sano. Een gezonde geest in een gezond lichaam, is waar het voor mij om draait. Het begeleiden van mensen naar hun doel is één ding, maar er voor zorgen dat ze plezier ervaren tijdens het bereiken van hun doel staat centraal. Want geef zelf toe, alles gaat net iets makkelijker met een glimlach op het gezicht.
Ik beschouw mijn taak als personal trainer dus pas geslaagd wanneer de mensen van hun nieuwe sportieve gewoonte een levensstijl hebben gemaakt.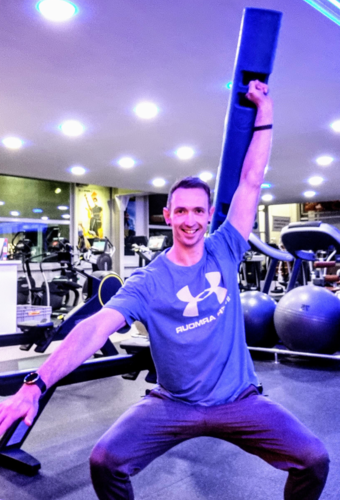 Personal training
If you want to get results quickly and efficiently, then personal coaching is definitely the thing for you. Our personal coaches provide help with stress management, back training, building muscle, burning fat and lifestyle coaching. They are all certified and have completed different additional courses. What do they have in common? A positive attitude! Our coaches are keen to motivate you and make sure your goals are achieved. Drop by Thermae Sports for a chat, completely free of obligation, and find the perfect personal coach for you!
Personal coaching is NOT included in your membership.