I accept guidance
There is no need to do it on your own! Are you struggling with something physically or mentally? Thermae Sports will gladly help you find a solution.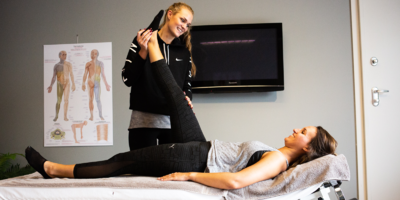 Movement therapy
Sometimes nagging pain or a dragging injury can make you feel down. Have you ever thought about going to a physical therapist or osteopath for a check-up? They will examine your complaints and help you to get back on track.
A good massage can also work miracles. At Thermae Sports Merchtem you can book a blissful relaxing or sporty massage by appointment.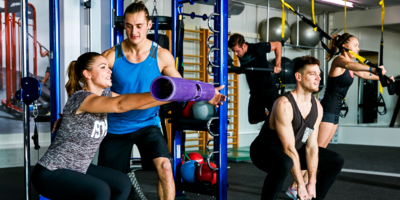 Individual programme
After completing your subscription, you can get together with a professional coach – with no strings attached. During your first one-hour meeting, you discuss your goals and the best way to accomplish them on the basis of a personalised programme.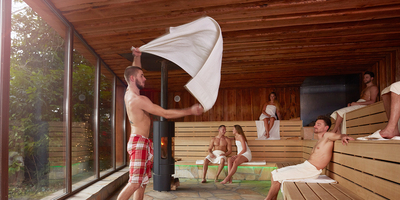 Mindfulness training
Struggling with stress? Can't stop worrying? Restless mind? Suffering from burnout? Or do you just need a moment to yourself? With the help of several mindfulness meditations, you will focus your attention in the present moment. You will learn to develop your attention in a non-judgmental and compassionate way. This scientifically proven practice teaches you to gain more insight into your own thoughts, feelings and at times unhelpful thought patterns. You will learn to be happy with the way things are and who you are now. This is for anyone who wants to be happier and more resilient. Every year, Thermae Sports Merchtem organises an eight-week course under the expert guidance of Joeri Roelandt, a certified MBCT-MBSR trainer.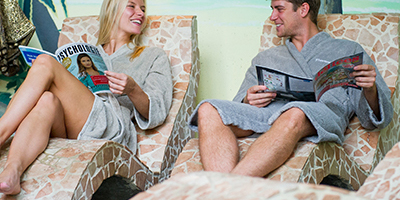 Mild coaching
When exercise alone is not producing the results you would like, you can always make an appointment with coach Inge Van Waesberghe (mild coaching). She is a stress and burnout coach (as well as a talent and career coach) who provides individual coaching by appointment at Thermae Sports Merchtem on Tuesday evenings between 19:00 and 21:00. Through individual coaching, Inge can help you grow, increase your awareness and confidence, and explore and develop your opportunities. Taking action is often daunting but your coach will help you do just that!
Click here for more information about Inge and her company.