Pouring sessions
In addition to a wide range of wellness facilities and treatments, Thermae Grimbergen also offers an extensive experiencing programme! Every day you can take part in multiple Aufguss and scrub sessions. During this unique game of heat and cold, you feel the difference between the two over all your body.
Our sauna masters use different fragrances (a mixture of water and essential oils) during these sessions, and thanks to different waving techniques with a towel or fan, the humid/hot air around you will spread through the cabin. You will sweat more and reach the ultimate feeling of relaxation. Thanks to a blissful cold shower, you will feel reborn! An indescribable sensation that you should try out for yourself!
Multiple times a year, we organise special Aufguss with black light and fire shows, live dancing and much more. All in one theme with customised music and costumes!
Sign up for our newsletter, or follow us on our Facebook page to stay informed about our special Aufguss weekends, which always have a specific theme.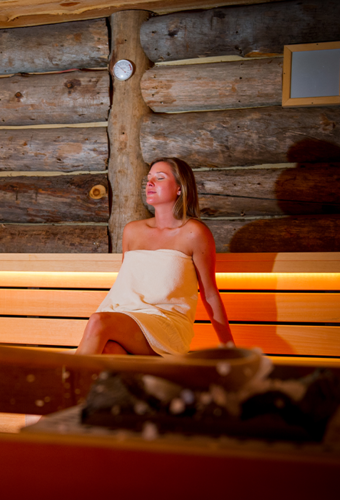 Daily Aufguss sessions
During an Aufguss session, the sauna master will poor a mixture of water and essential oils on the hot sauna stones, filling the entire cabin with a pleasant warm and humid air. You will get a gigantic heat boost and the adrenaline will rush through your veins.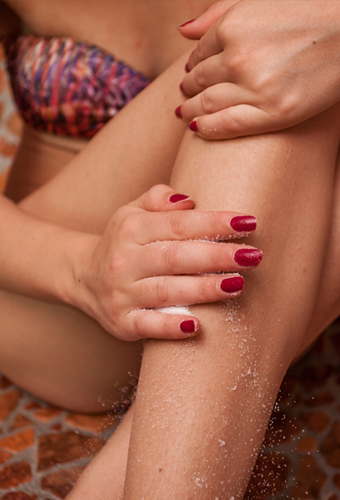 Daily scrub sessions
The humidity and heat of the steam bath make it the perfect environment for a good scrubbing. The scrubbing salt will decrease impurities and imperfections, helping your skin to become radiant again. A cleansed skin allows for better sweating, so the toxins are more easily removed!
Singing bowl session
By hitting a singing bowl with a stick or just by slowly circling it around the edges, the instrument will produce peaceful sounds that will bring you to a deep state of relaxation. Discover a deeper level of consciousness with these floating sounds in combination with a delightful Aufguss session!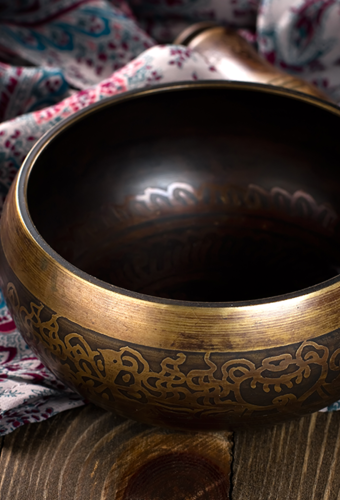 Bamboo Zen Session
This is a unique Aufguss session you just have to experience at least once! During the Aufguss session, one of our Aufguss therapists will give you a brief massage with bamboo sticks. These sticks are warm, firm and flexible, giving them a very pleasant feel.
Every Friday at 20h00 in the Bamboo Sauna.