On the ground floor of the castle, you can enjoy a delicious drink or an exquisite meal. The menu is extensive: from small snacks to fresh meat or fish, and from a healthy salad to an original pasta dish. Plenty of possibilities. From Mondays to Sundays, you can choose our delicious soup and/ or dish of the day. To complete the feast, you can enjoy one of our sinful sweets or maybe a glass of our own, tasty Boetfort beer!
Extra info
The kitchen is open every day from 12h00 to 22h30.
The bar is open every day from 10h30 to midnight.
The breakfast is accessible from 7h00 to 11h00.
Our Boetfort beer is available in four different flavours.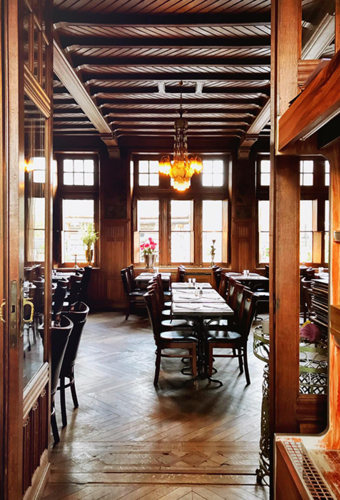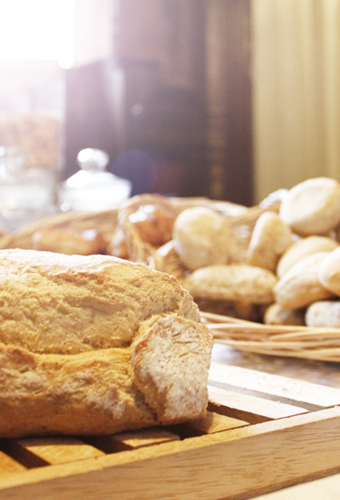 Breakfast
Start your day of wellness with our extensive breakfast (drinks included) for only 14.50 euros per person. Freshly baked buns and sweet rolls, a wide range of cold cuts, homemade salads and cheeses, fresh fruit, cereals, and more.
The breakfast is open daily from 7h00 to 11h00. Guests at our hotel who wish to have breakfast before 7h00 can order a (more limited) breakfast basket.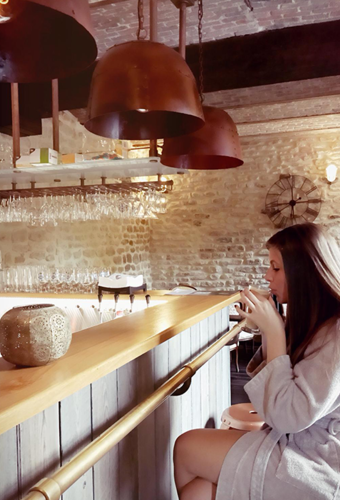 Silence bar
The former horse stables of the castle (in the naked section) now house our Silence bar. On the ground floor, you can enjoy a drink from 12h00 to midnight. On the first floor, you can relax on the loungers.
Come and enjoy a refreshing glass of water or soda at the Silence Bar. Warm yourself up with a cup of coffee or fresh tea. Or try one of our tempting cocktails, mocktails (without alcohol) and home-made ice teas.