The ideal business location
Thermae Boetfort not only guarantees a couple of days of sheer pampering, but it also likes to go all out for its business customers. There is no doubt that you and your business will find the unique, centuries-old castle domain to your liking. In addition to its wellness facilities, there are no less than 26 hotel rooms and two conference rooms. You will have no trouble finding a parking spot just a few steps from the hotel and conference building. Because a meeting or a teambuilding session is different for every company, we like to take the time to walk you through the different possibilities!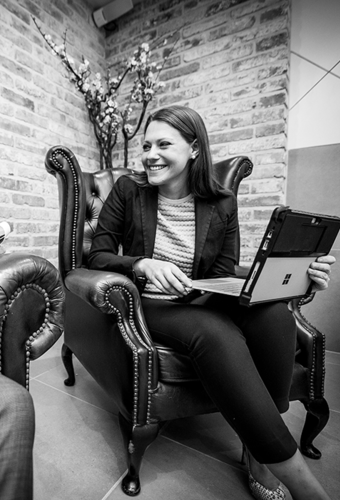 Request an offer
Send your request to incentives@thermae.com, stating your expectations (and proposed schedule) of your business visit to Thermae Boetfort, and we will make you a customised offer.
Incentives
Pamper your employees with a wellness gift voucher, because day after day they do their utmost. These vouchers are available from a low price and they offer fiscal advantages!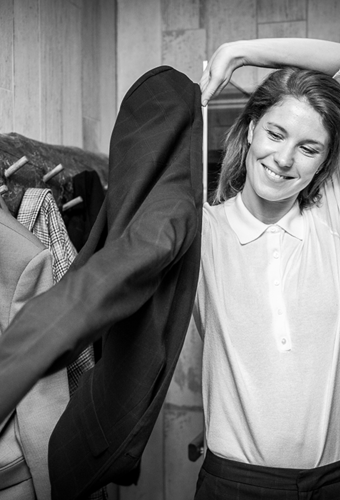 Teambuilding
Because not everybody is jumping up and down at the chance of enjoying wellness in a group naked, Thermae Boetfort also has a beautiful bathing suit section with an outdoor terrace and two private saunas for a comfortable get-together!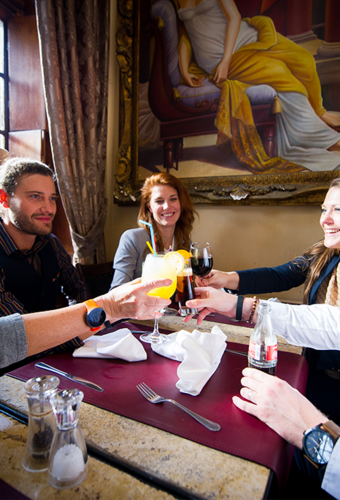 Meetings
Meetings are possible for both large and small groups, at the times of your choosing, with drinks and snacks, a delicious lunch or dinner, possibly in combination with a couple of hours of wellness!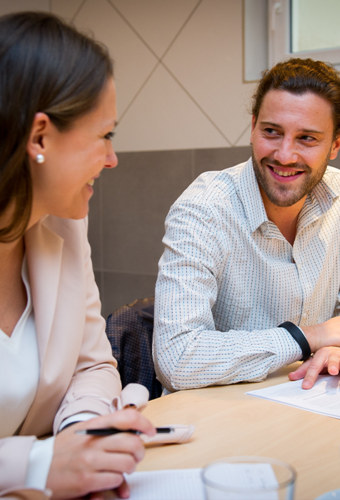 Our conference rooms
Company event, presentation or reception? You name it!
At Thermae Boetfort, relaxation and temporarily getting rid of the physical and mental stress are central. Yet we do not completely 'put aside' work: those who wish to can hold a meeting, presentation or reception in a historical setting, in a stress-free environment.
Facilities in our conference rooms
Wireless Internet, including network and power connections
VGA & HDMI connections
Refrigerator, air conditioning
Flip chart
Sanitary facilities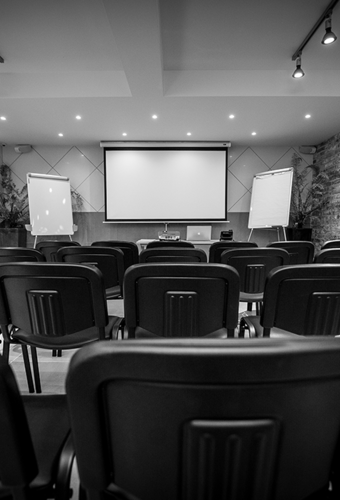 Large conference room
Ideal for presentations
The large conference room at Thermae Boetfort is located in the hotel building and offers room to no fewer than 50 persons. When this room was built, special attention was paid to sufficient natural daylight entering the room, because it improves the mood and the productivity of the people in it. The layout of this room can be arranged in accordance with the specifics of your seminar.
Specific characteristics
Flatscreen presentation TV and beamer with projection screen (HD)
Access to the terrace
Opportunity for a buffet
Lounge corner and standing tables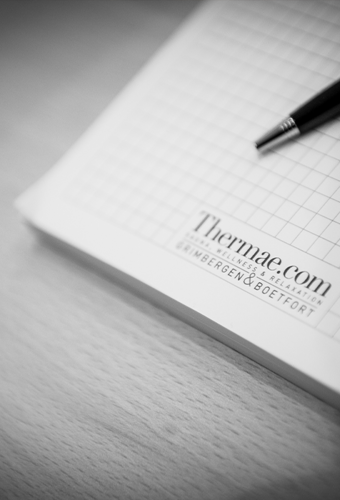 Small conference room
Ideal for small groups and brainstorming sessions
The small conference room can seat 12 people, ideal for brainstorming sessions of small group meetings, in which interaction between the different participants is essential, and is possible thanks to the seating layout around one large table. This does not mean that those hiring the room cannot arrange the room to their own liking, needs or wishes.
Specific characteristics
Peaceful space
Flatscreen presentation TV
Cutting table
Toilet and shower