Sauna vacation close to your home
Welcome autumn at Thermae.com!
This autumn, have your most relaxing holiday ever, at Thermae Boetfort and Thermae Grimbergen. Get ready for a warm welcome, a 100% Covid-proof stay and some blissful relaxation close to home! On our blog, we give you our top tips for great places to visit in the area. And, after a day out in the city, you can dive into the sauna or pool for a while before going to bed totally relaxed.
Both wellness centres have everything you need for a restorative sauna holiday. Visit our beauty clinic for a heavenly massage or a blissful body or facial treatment. And, if all this pampering has left you feeling hungry or thirsty, you can have something delicious to eat and/or drink at our restaurant. If it's privacy you want, our private saunas are perfect for you.
Do check out our autumn specials, with a choice of a one or two-day package. Both include unlimited entry to the public baths, plus hire of bath linen and participation in our extensive wellness programme to your heart's content during your stay. The (one-day) Autumn Special also includes a facial treatment and a back massage. Icing on the cake in the (two-day) Autumn Special Deluxe? A Body Relax Massage!
Are you planning on visiting our wellness centres several times? Then you may want to get a multi-visit pass! This gives you 10, 20 or 50 entries to the thermal baths at a great price!
Extra inexpensive mini break at Thermae Boetfort and Thermae Grimbergen
Why not put your own sauna holiday together and combine a stay at our hotel with one or more days' entry to our thermal baths and a few heavenly treatments? Or you could opt for one of the multi-day packages we created for you at Thermae Boetfort or Thermae Grimbergen.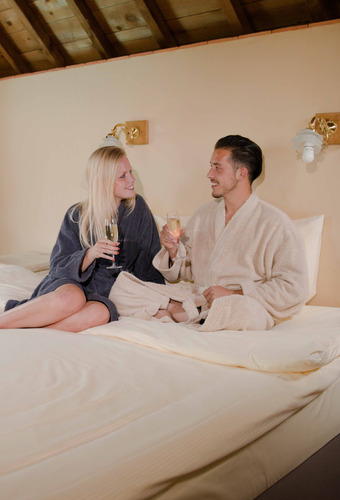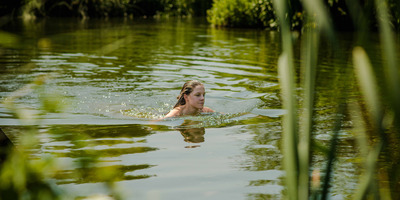 Sauna vacation Thermae Grimbergen: multi-day packages
Besides our specials, we also have multi-day packages. In addition to an overnight stay and access to the public thermal baths, the packages also include individual treatments.
The Sea Hydrating package is a two-day treat with access to the public thermal baths and 3 individual treatments. A wrap (50 min.) with Dead Sea mud provides hydration, the Lava Shell Massage (50 min.) is a special experience where the body is massaged with heated shells and the moisturizing facial treatment (25 min.) gives you an instant wellness feeling! Here you also have the choice between a Superior and Deluxe room. May it be a bit more? Then take a look here: multi-day packages.
By the way, did you know that anyone who stays at the Thermae Grimbergen hotel is entitled to a 50% discount on the entrance fee to the public baths? You choose when you want to take advantage of this discount, on the day of arrival or departure!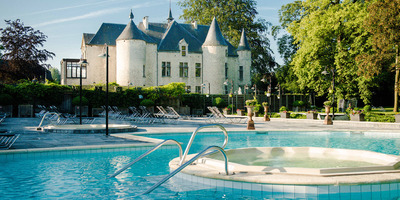 Sauna vacation Thermae Boetfort: multi-day packages
Thermae Boetfort also offers a nice range of multi-day packages. We start with the two-day Luna package. The program includes two mineral treatments, a delicious massage and a unique, relaxing experience in our floating cabin. Info and prices: Classic, Superior, Deluxe.
In the Venus Superior package (two days) you have access to the public thermal baths as well as access to a private sauna of your choice for 2 hours! This way you can enjoy in peace with your own company. In addition, you let all your worries float away in our floating cabin and there is also a Kasbah peeling session on the program. Info and prices: Superior or Deluxe room. Looking for even more inspiration? Then take a look here: multi-day packages.
Sauna vacation for one day
Make a reservation for a few hours in one of our private spas online. Click here for Thermae Boetfort and here for Thermae Grimbergen.
You can also take a look at our popular day packages. In Grimbergen there is the Fruity Fresh Package, thanks to the fruity massage oil body and mind get a real energy shot! Need more inspiration: one-day packages Thermae Grimbergen.
Highly recommended in Boetfort is the Pomona Package, with a satisfying back, shoulder and neck massage. If you are a fan of long massages, the Bellona arrangement is for you. This package contains a body massage with essential oils of 80 minutes. You will be massaged from head to toe. There are also many other one-day packages in Boetfort.