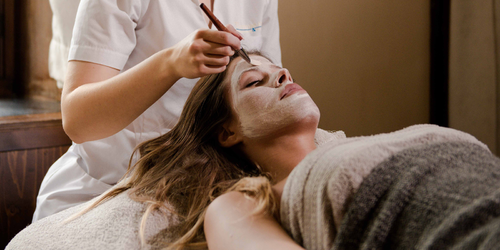 By the end of the winter, many people suffer from dry skin. The harsh weather, the dry air at the office, these are just a few things that can cause dry skin.
---
Read the entire article
With your skin subjected to all kinds of aggressors in the winter, it's important to take good care of it. Use suitably moisturising, nourishing products in your daily skincare regime that help strengthen your skin barrier. You may want to use an eye gel, for instance, because the skin around your eyes is more sensitive and thinner, requiring extra attention. The skin around your nose can be a bit drier too, so you can obviously also use this cream on this area. Our house brand Sirène has an eye cream and a slightly lighter eye gel with calendula and chamomile, ingredients known to soothe irritated skin.
Use gentle skin cleansers, like our gommage, a lavender and lemon scrub that is suitable for all skin types. This product doesn't contain abrasive grains. Simply apply a thin layer of it to your skin, leave it to dry and then rub it off again. This removes dead skin cells and impurities.
Make sure to also drink plenty of fluids to hydrate your skin from within. Water and tea are the best options. Another very important tip: use sunscreen, even in winter!
Need some extra guidance? Book a facial treatment with one of our beauty therapists and ask her any questions you may have during your treatment.
---
These messages are definitely worth a quick read!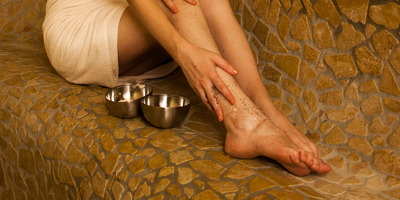 Keep your skin in top condition with regular body scrubs.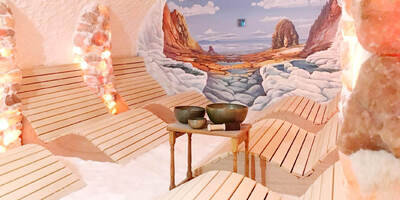 Halotherapy not only has a calming effect physically and mentally, it may also benefit your respiratory health.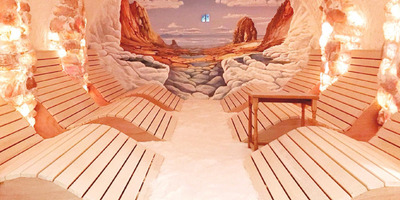 Did you know that halotherapy is a relaxing way to tackle some common skin and other conditions?