Relaxing on the terrace bar...
Relaxing on the terrace bar during your wellness day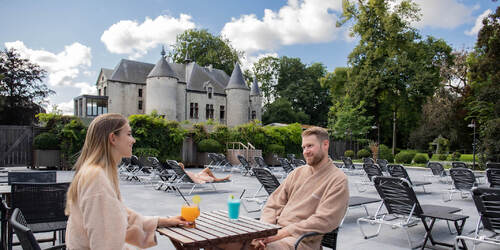 Can't have a sauna day without having a delicious bite to eat and a drink in the sun? Thermae Boetfort more than has you covered!
---
Read the entire article
Obviously, you can always go to the restaurant in our historic castle, but when it's sunny, everything tastes a lot better on a terrace, right? At the back of the castle is a spacious terrace bar for guests of the nude area who want to have something to eat and/or drink. And next to the Silence bar there is also a terrace where you can order a drink. Next to the Kelo sauna, there is a terrace bar for customers of the swimwear area, which serves both food and drink. Hotel guests are catered for on the terrace in the inner courtyard of the castle.
As you can see, lots of options! What is your favourite place to have something to eat and/or drink at Thermae Boetfort?
---
These messages are definitely worth a quick read!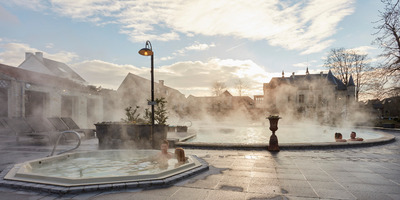 Thermae Boetfort is open most days, we are only closed on 25 December!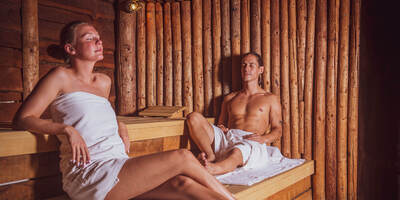 To celebrate the Weekend of the Customer, we are launching a spectacular gift voucher offer from 30 September to 15 October 2023 inclusive.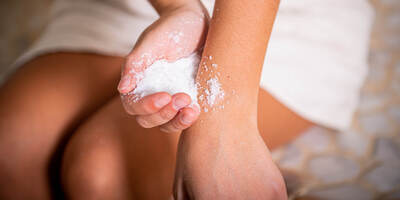 Weekend of the Customer? At our wellness centres, we show our appreciation for your custom by having a whole Month of the Customer! From 2 to 29 October inclusive, our Aufguss masters will be treating you to some extra-special scrubbing and Aufguss sessions every day!