Have a relaxing long weekend, indulge in some wellness
One day of sauna and wellness or two, three, maybe even four? Your choice!
Also a big fan of long weekends? Great news! In May, you have got not one, not two but three long weekends to look forward to! With Monday 1 May being a particularly special day because that is when Thermae Boetfort celebrates its 13th birthday. To mark the occasion, we are launching a brand-new, extensive wellness programme.
Thursday 18 May is Ascension and with a bit of luck, you will get to enjoy a four(!)-day-long weekend! Monday 29 May is Whit Monday. We are, of course, open throughout these public holidays so you can come and indulge in one or more days of sauna and wellness at the stunning castle estate of Thermae Boetfort.
And, with a wide range of great-value offers and packages to choose from, you get to enjoy a super-deluxe wellness experience without breaking the bank.
Fancy it? You can't book a day's entry in advance, but all packages, massages, treatments, hotel accommodation as well as collaborations such as Bongo, Flair etc need to be booked in advance. You can do so by calling us on +32 (0)2 759 81 96 or fill in our contact form and we will get in touch with you as soon as possible.
Have a wonderful (wellness-packed) May!
A wide range of budget-friendly offers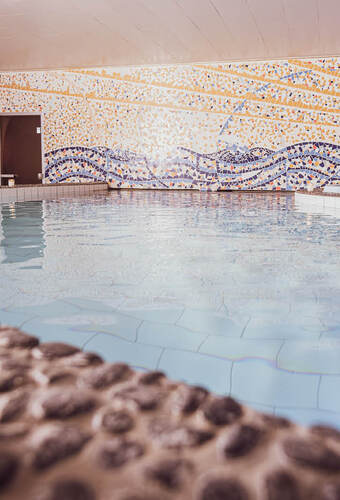 Zen private sauna
Do you love sauna and wellness, but prefer yours in total privacy? At Thermae Boetfort, we have two special private saunas where you can enjoy a lovely wellness experience in total peace and quiet and privacy. The Zen private sauna can be booked for two to twelve people, with facilities including a swimming pool with Jacuzzi, a steam bath, a Finnish sauna and an infrared sauna.
Of course, relaxation loungers, hot and cold showers and sanitary facilities are provided too, and you can choose the background music. In both private saunas, you can also order something to eat or drink, if so desired.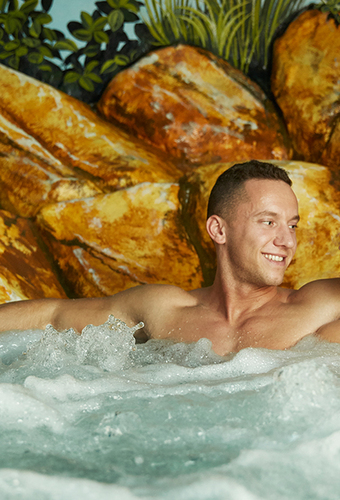 Lagoon private sauna
The Lagoon private sauna can be booked for two to eight people. Facilities here also include a swimming pool, a Jacuzzi, a steam bath, a Finnish sauna and an infrared corner. Relaxation loungers, sanitary facilities are, of course, provided too and you get to choose what music is played in the background.
Booking either of these two saunas online is quick and easy. Want to make your session even more special? Book a private sauna package with a super-delicious breakfast, for instance, or with tasty snacks and a bottle of bubbly. Or even a massage, but you can only book this by telephone on +32 (0)2 759 81 96) or via the contact form.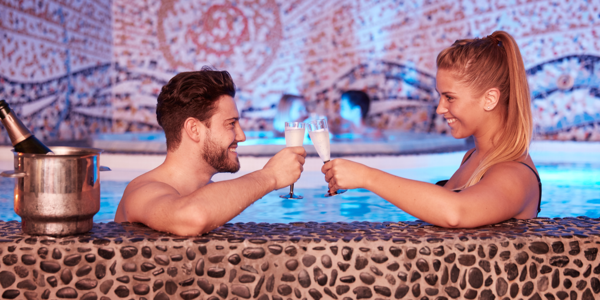 Book now to secure your spot in the private sauna