Visit our sauna in Brussels for pure enjoyment
You can go to Thermae for visiting different saunas near Brussels. Nothing as refreshing for body and soul as a visit to such a hot air bath. Our saunas are part of our extensive wellness facilities. We will gladly spoil you with numerous extras and on the basis of a unique arrangement of your personal choice. Get to know the Thermae wellness and discover the virtue of a visit to our saunas in Brussels.
The healing power of a visit to our sauna in Brussels
A sauna visit is not only very relaxing for body and soul, it also has various positive effects on various physical complaints. For example, a visit to our sauna in Brussels can increase general resistance, help relax muscles, have a good influence on the metabolism mechanism as well as on blood flow, blood pressure and blood vessels, and it can also prevent arteriosclerosis.
During a sauna visit you will sweat heavily because the heat causes the blood vessels to widen, after which the skin pores open and the sweat glands are activated to cool the body back. Because the body is going to lose a lot of fluid, including from the blood, the blood pressure will also drop. Moreover, a visit to the sauna in asthma can train the respiratory system and the mucous membranes. Enough positive effects to consider a sauna visit.
Discover our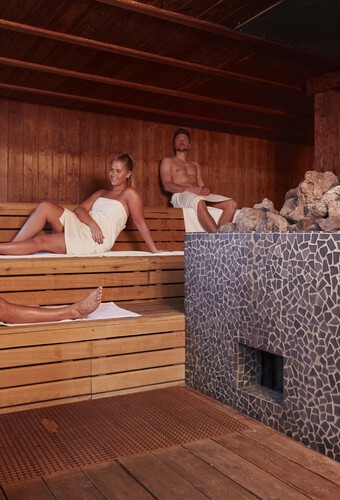 Visit the Thermae sauna in Brussels and feel reborn
For pure relaxation of body and soul, a visit to a sauna in Brussels is the perfect trip. If you would like to take a day out to completely relax and forget all the stress of the day, then a day in the sauna in Brussels is the ideal opportunity. Time to relax, to pamper body and soul at the same time, to recharge your batteries and to recharge the batteries? That is possible in one of our saunas near Brussels. Enjoy a wonderful moment of relaxation and fully unwind in our saunas in Brussels. Visit the Thermae saunas quickly to enjoy and relax and then feel reborn.
Give a visit to the Thermae saunas in Brussels
Looking for a bit of time for yourself or fancy some quality time with loved ones, then a visit to our saunas in Brussels is the suitable trip to enjoy. A day in the sauna in Brussels is also very nice to receive as a gift. So if you would like to give someone extra attention, then a gift voucher from Thermae for a sauna visit in Brussels is the perfect gift. Choose in time for now and then a moment of pampering for yourself and your loved ones. Take care of a healthy mind in a healthy body.
Discover the saunas at Thermae
Take a look at the saunas at Thermae